About SERVPRO of Abbotsford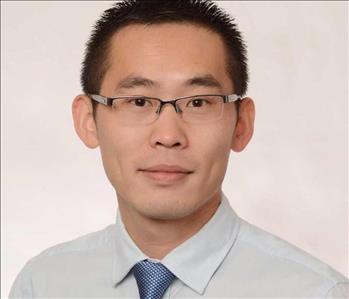 Fei Han, Wei Dong Ou
Owners of SERVPRO of Abbotsford
As a reliable and reputable company, SERVPRO specializes in providing emergency restoration and cleaning services. With over 50 years of experience in the industry, we take pride in employing highly trained professionals who possess extensive knowledge in the latest techniques for restoration and cleaning. Our local franchise in Central Vancouver is locally owned and operated, enabling us to deliver a personal touch and meticulous attention to detail that larger corporations often lack. We are committed to offering 24/7 emergency services and responding promptly to emergencies, ensuring that we arrive at the scene within hours of the initial call. With our state-of-the-art equipment and technology, we guarantee that restoration and cleaning services are performed efficiently and effectively.
At SERVPRO of Abbotsford, our goal is simple—to be "SUPER" after we complete each job. We firmly believe that achieving "SUPER" status involves the following principles:
S: Satisfied customer. Customer satisfaction is our foremost priority.
U: Be Useful and helpful; we are always here to assist.
P: Professional. A satisfied customer comes from a professionally executed job.
E: Go the Extra mile. We consistently go the extra mile to ensure not only customer satisfaction but also their happiness.
R: Reliable. We are committed to being there for our customers whenever they need us.
Additionally, we are pleased to offer services in both English and Chinese, which can be particularly helpful for any new immigrant clients facing language barriers, especially in the Greater Vancouver area.
Insurance and Payment Information
For a stress free claims process, SERVPRO works with your insurance to help manage the insurance process and paperwork.
Certifications
AMRT - Applied Microbial Remediation Technician
ASD - Applied Structural Drying Technician
WRT - Water Damage Restoration Technician
Affiliations
ASTTBC(Certified Home Inspector)